Welcome to Our Financing Department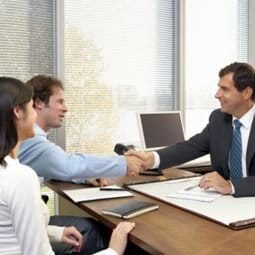 Used or New Ford Car Financing in Dalhart
During any point in your shopping process, the discussion of Ford financing is an important one to have, which is why our team at XIT Ford knows to be available for all your questions. Discussing the option to lease or buy, how much to put as a down payment, and more are often the last thing on the mind of Dumas, Raton NM and Clayton NM drivers, but we make it easier for you.
The Options Loan vs Lease
If you're wondering what the big difference between loan and lease is, you can rest easy! Simply put, leases are an option for drivers that don't want to commit to a Ford for a long period of time. Leases usually last between two to six years and the monthly payments are dependent upon the depreciation rate of the vehicle selected. Comparatively, loans are for Dalhart drivers considering buying a vehicle - the main difference being you'll be keeping the vehicle after you've paid it off. Of course, the differences are a bit more nuanced than the above description, but Dumas, Raton NM and Clayton NM drivers can look to the XIT Ford finance team to help sort through details.
Finance Your Next Ford Model at XIT Ford without the Headache
Auto financing can be a tedious, stressful process, but our Dalhart finance team is here to help you find the financing option that is best for you. While in the past you may have shopped your financial profile around Dumas, Raton NM and Clayton NM for the right option, our finance team has established solid relationships with major lenders to have access to affordable auto financing options. To shorten your time on-site and to get a head start, fill out our online finance application and let our finance team know if you have any questions.